Edith Fetherston and Packwood House
"Art is a quest, an adventure into the unknown, an outlet for emotional recreation, exercised imagination, emotion abstracted from life and concentrated on canvas." - Edith Fetherston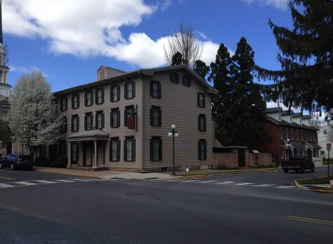 The Packwood House Museum in Lewisburg, PA exhibits the collection of Edith (1885-1972) and John Fetherston (1874-1962), the owners of this 18th-century house from 1936 to Edith's death in 1972. Edith, who was an artist, garden designer, and collector, acquired the majority of the works on display in this small museum. Her husband John was an engineer who was New York City's Commissioner and Chief Engineer of the Department of Street Cleaning. He designed the city's first snow removal and street cleaning equipment. During the World War I he designed and supervised the construction of Nitrate Plant #2 in Muscle Shoals, Alabama, which produce ammonium nitrate used in explosives. After this he held a number of executive positions until his retirement in 1936 when he and Edith retired to Lewisburg.
Although she was born, raised in the small town of Lewisburg, Edith was by no means a parochial person.  She was educated at Bucknell University, graduating with a Bachelor of Philosophy in 1905 and a Master's degree in 1908.  She subsequently traveled to Europe to perfect her skills in French and German, returning to the United States to teaching various schools until her marriage in 1917. Later in life Edith travelled Japan, Central Asia, and the Middle East.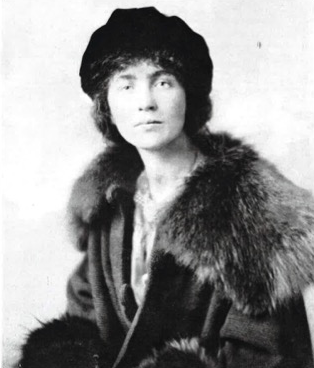 The Packwood House collection is mainly the manifestation of Edith's eclectic and cosmopolitan taste.  It includes antique furniture, decorative objects, and works of art that added delight to the Featherstons' daily life. Displayed throughout the house are Edith's own paintings, souvenirs from her travels, such as a bronze camel from Mongolia and an icon from Jerusalem, early Pennsylvania furniture, tramp art, Tiffany glass, Anatolian and Persian rugs, and numerous examples of Japanese and Chinese decorative arts. The museum also retains Edith's wardrobe of designer clothes, shoes, and handmade hats.  The arrangement of the rooms remains faithful to the appearance of Edith's home at the time of her death in accordance with the stipulation of her will.